#MakingWavesWednesdays
Player of the Week
Wednesday, March 9th, 2022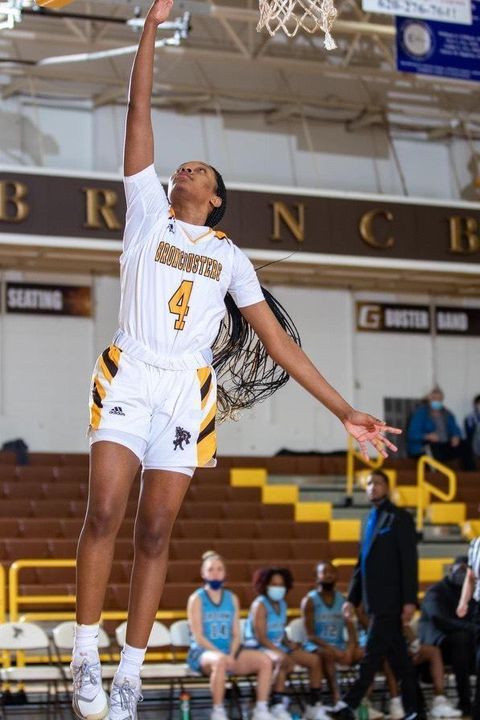 Taylor Lawhorne
Taylor Lawhorne, a 6'2 strong guard/stretch forward, is from Amityville, NY. She is a college transfer looking to finish out her remaining career at a four year college.
Taylor is a very skilled, agile and athletic player, with a high basketball IQ. She is a very strong all around player, who is remarkably prominent on defense.
Lawhorne is a utility player, capable and willing to play anywhere. Personally, she will do ANYTHING to help her team be successful. Needless to say, she is an extremely coachable open-minded player.
Taylor works best in a free flowing offense. She excels at the fundamental actions of basketball (cut, screen, handoff, backdoor, find the open player, take the mismatch). Lawhorne likes to be on the perimeter, since she has a consistent three point shot and can drive against her opponents. Taylor recognizes she has an advantage inside as well. She is not the type to post up with her back to the basketball, however, she likes to drive from the high post, cut in for a pass, or set screens scoring off the roll. Her keen eye and court awareness allows her to make smart passes for the assist.
On defense, Taylor does not stop getting stops! She prefers to guard post players, but she can realistically guard players at any position. Taylor's length and quickness acquire deflections in the passing lane and blocks on the shot. Lawhorne is a prime rebounder offensively and defensively. She is able to go coast to coast, but knows when to give up the ball to a guard, in order to run an offense.
Taylor was a walk on at Morgan State, playing DI for one year. The next year, Taylor transferred to Garden City Community College, also DI. Taylor took the '21-'22 season off to reevaluate her career, but stayed in the game by coaching at her high school. She is now looking to finish her eligibility out at a four year school. Her intention is to complete a business management degree, while minoring in Art. Taylor is a talented artist, who paints beautiful portraits. Her creativity shows on and off the court.
'20-'21 Season Stats: 4.3 PPG, 44 FG%,
3PT: 33%, FT: 65%
Totals: 76 Rebounds 23 Blocks, 10 Steals, 12 Assists